Opis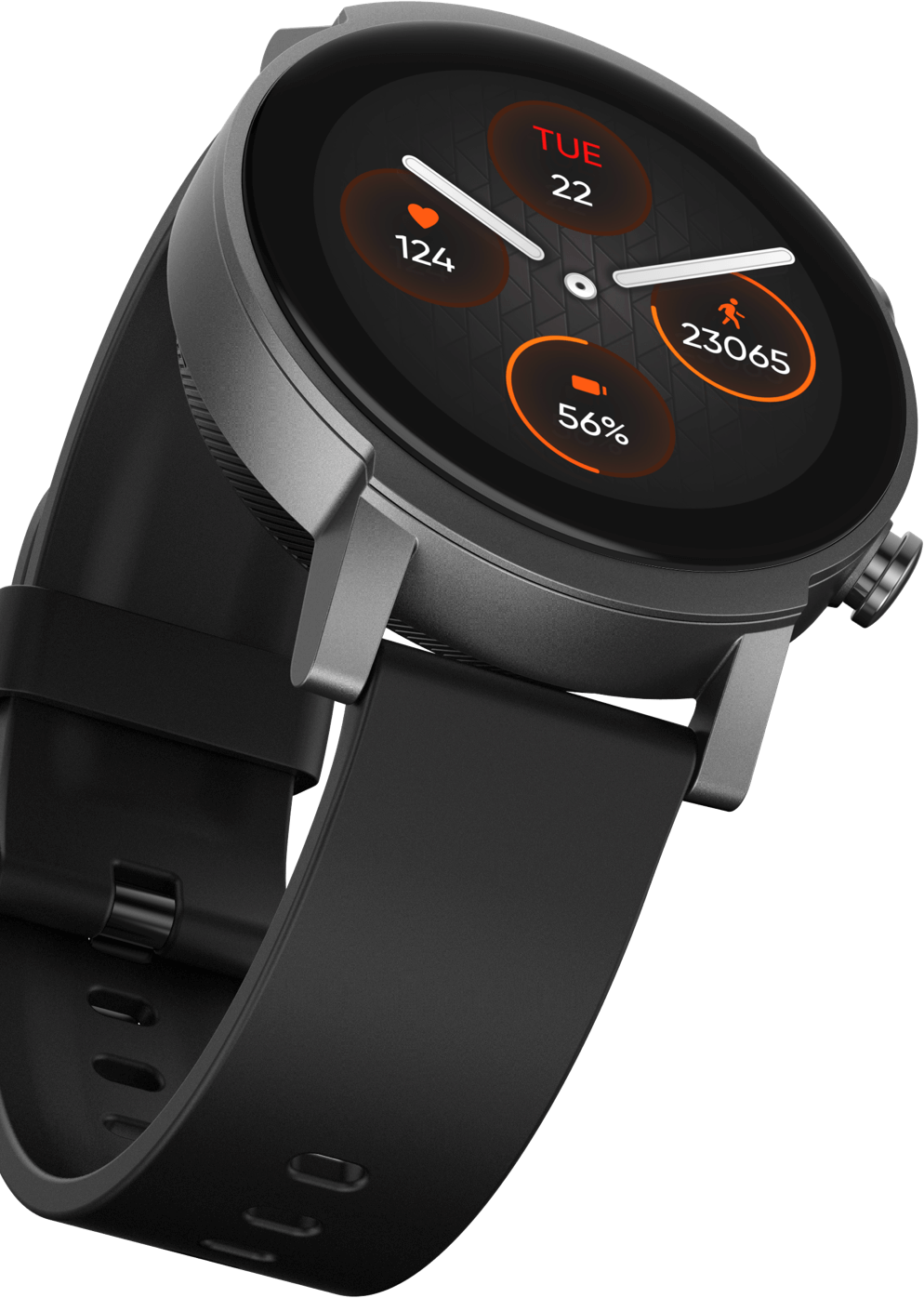 More features, better value
Advanced health sensors as seen in TicWatch Pro 3, the latest flagship model
Powerful Qualcomm® Snapdragon Wear™ 4100 Platform and Mobvoi dual processor system
HD 2.5D curved display, yet lightweight and comfortable for everyday wear
Countless possibilities of WearOS by Google™, including Google Pay, Assistant, Maps, and so much more

Platinum winner of MUSE Design Awards 2021
Dedication to excellence
TicWatch E3 fuses monochromatic simplicity with sophisticated craftsmanship to achieve sleek, contemporary, and stylish character. TicWatch E3 features a 2.5D curved glass display that ensures the screen is smooth on the edge and pushes the limits of screen size to create an unparalleled user experience. The premium polycarbonate frame allows for a durable and ultra-lightweight design at only 32g.

Express yourself with a watch face as unique as you are
Change up your look as often as you want with new faces to match your outfit or the scene to keep stylin' into the night. Swipe to pick your watch face for the day on the watch or in the Mobvoi app. Set your own photo as the background with customization.
Durable, breathable, and fashionable
The ultra-flexible silicone rubber watch strap combines durability, comfort, and style. Not only is it breathable on the skin but it also comes in three different colors for you to match different outfits.
Durable, breathable, and fashionable
It features a quick-release mechanism that makes it easy to switch without any additional tools.
Blue and yellow watch straps sold separately.
Durable, breathable, and fashionable
Because of its robust nature and water resistance it is easy to clean and maintain, and as silicon is great at all temperatures, it is ideal for sports throughout the summer.
Blue and yellow watch straps sold separately.
Continuous heart health tracking for 24/7
The advanced heart rate sensor monitors heart rate accurately in real-time when you are active and at rest. Heart rate changes can also be logged on a weekly graph and send an alert if it detects any unusual heart rate changes.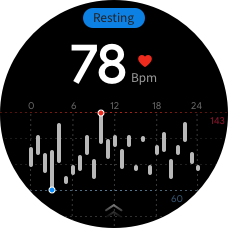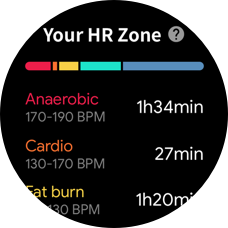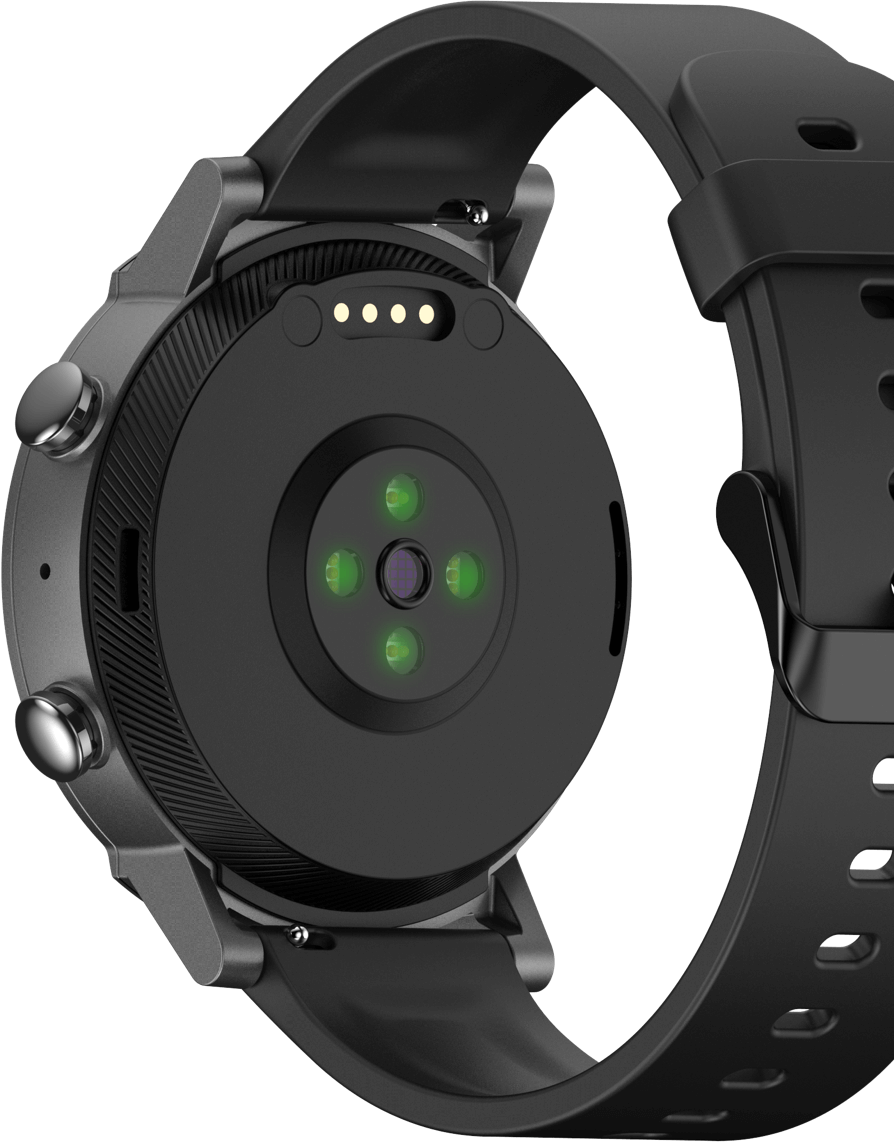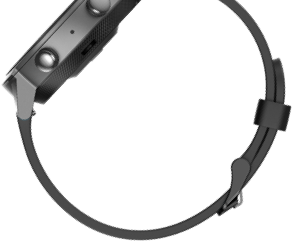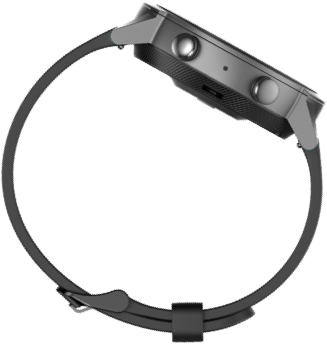 Workout smarter, not harder
Set your exercise goal, feel the buzz, and receive an audio notification through the built-in speaker when you reach your target heart rate zone. Get alerts when you exceed that zone to prevent you from reaching your goal or overexerting yourself.
*This feature is available for Outdoor Run only.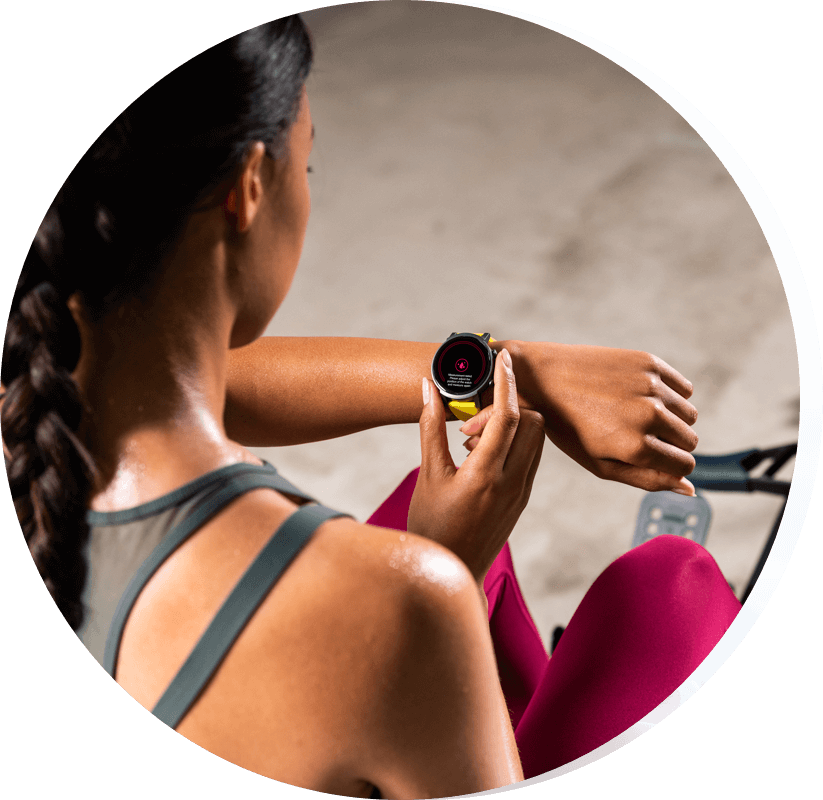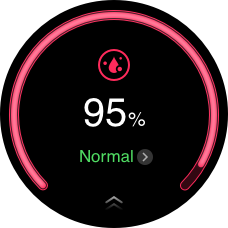 All-day blood oxygen saturation monitoring
Your blood oxygen(SpO2) level is an important indicator of how well your body absorbs oxygen. The blood oxygen sensor in the TicWatch E3 consists of four sets of infrared LED light clusters and measures your SpO2 level by shining light into the blood vessels of your wrist. Turn the 24-hour monitoring on to automatically monitor and record your blood oxygen level at regular intervals throughout the day and night and quickly highlight potential health risks.
*This function is for health reference, and is not a medical diagnosis standard.
Keep it all within the family
With TicWatch E3 you can choose to give permission and share your health and fitness data with a loved one to help achieve your health goals together. Follow or unfollow at any time by accessing the data sharing settings in the Mobvoi app. With TicCare you can also remotely monitor your loved one's wearable data, such as heart rate, steps, sleep details, etc.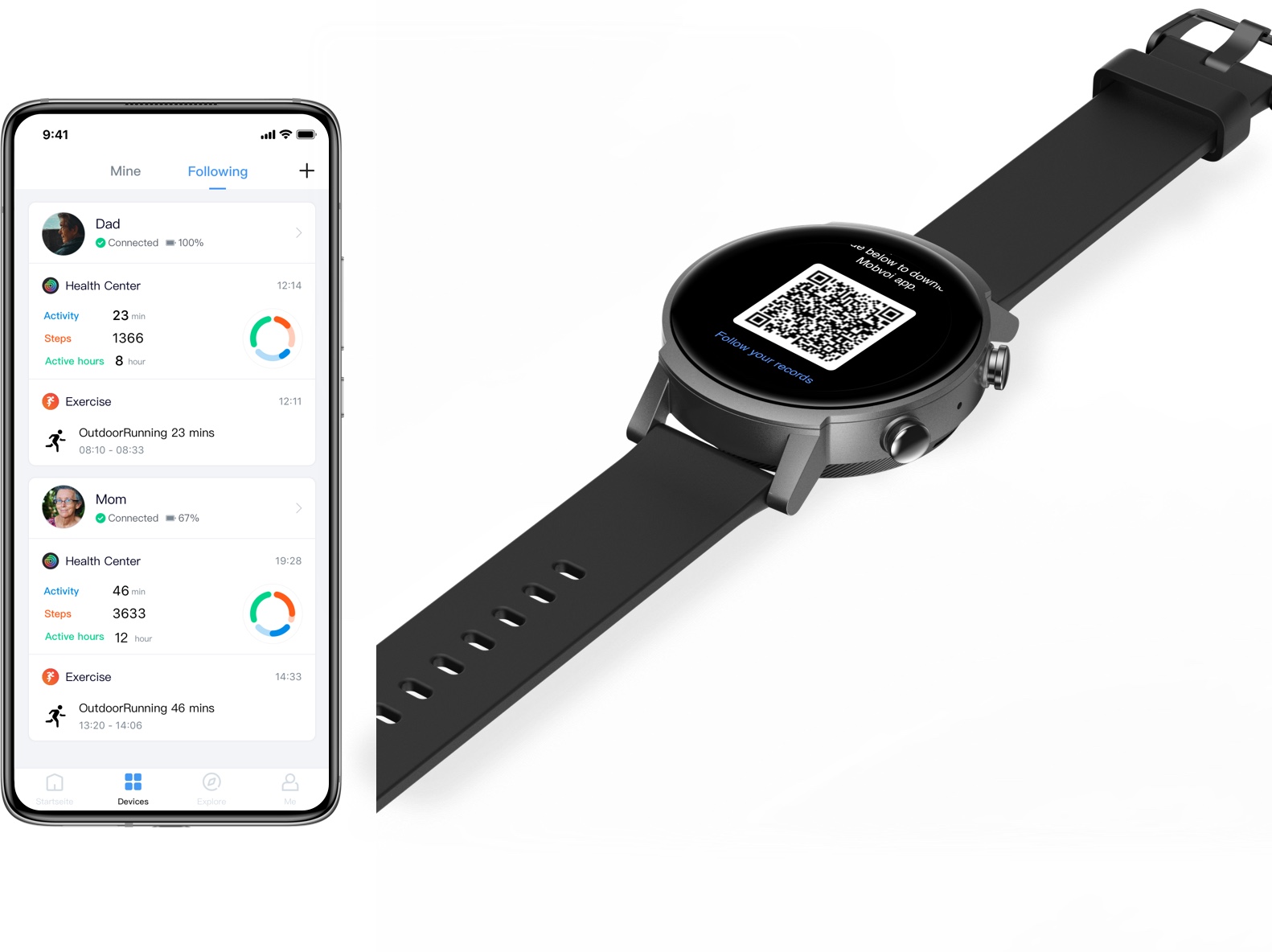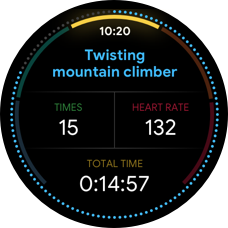 HIIT your peak
Get the most out of your everyday workout with 30-minute high-intensity interval training (HIIT)* – newly available on TicWatch E3. Just clear a little space and get ready to be sweaty in no time.
*HIIT will be constantly updated throughout the development of TicMotion technology.
20+ professional workout modes
More than 20 professional workout modes* inspire you to move and unleash your true potential. From activities like mountain climbing, swimming, and ice skating, to indoor cycling, pilates and high-intensity interval training (HIIT)**, TicWatch E3 keeps track of your real-time fitness and health data.
*21 workout modes are pre-installed in the watch. New modes are coming all the time via updates to your TicWatch E3.
**High-intensity interval training (HIIT) workouts include Burpee, High Knees, Squat Jumps, Squat Punch, Jumping Jacks, Mountain Climber, Plank, Twisting Mountain Climber, Reverse Crunch, and Bridge.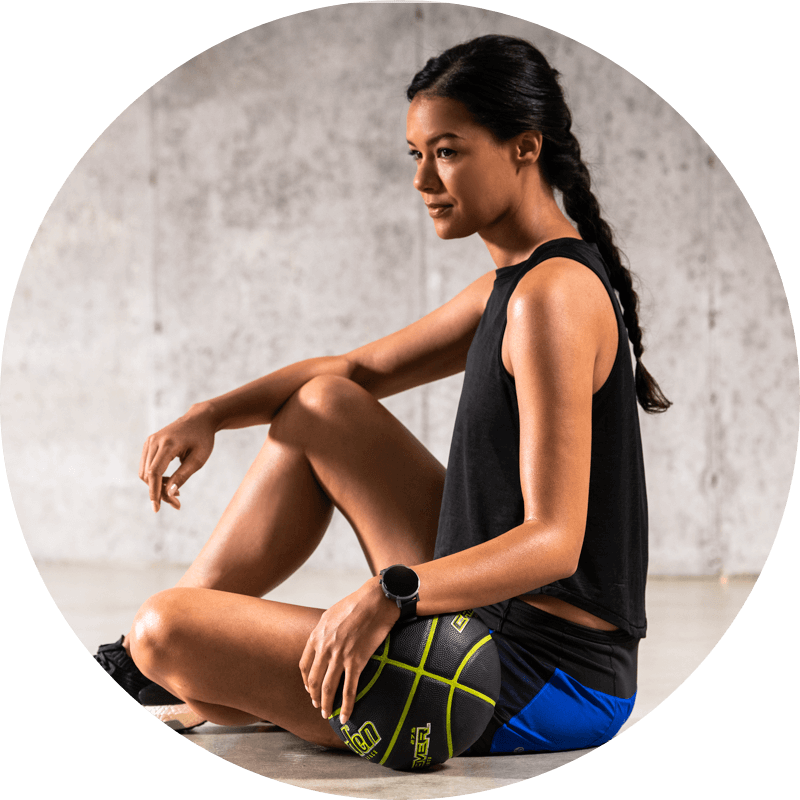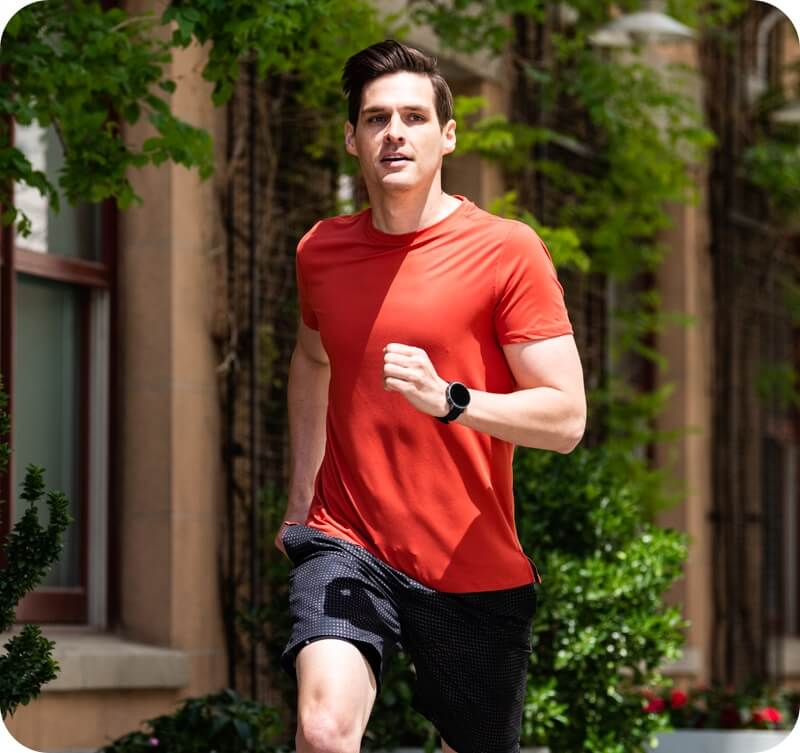 Every little move counts
TicMotion™ proactive motion tracking* automatically detects your workout, tracks your activity and records fitness and health data, including heart rate, calories and Vo2 max. Turn on TicMotion™ and see – every move counts.
*TicMotion can proactively detect an outdoor activity for walking, running, and cycling.
Navigate your routes without the phone
Take your workout on the road with the built-in GPS, GLONASS and Beidou positioning, so you can see your path, discover new trails, and enjoy outdoor activity with safety and confidence. No more relying on your phone to tell you where you are, or where you're headed.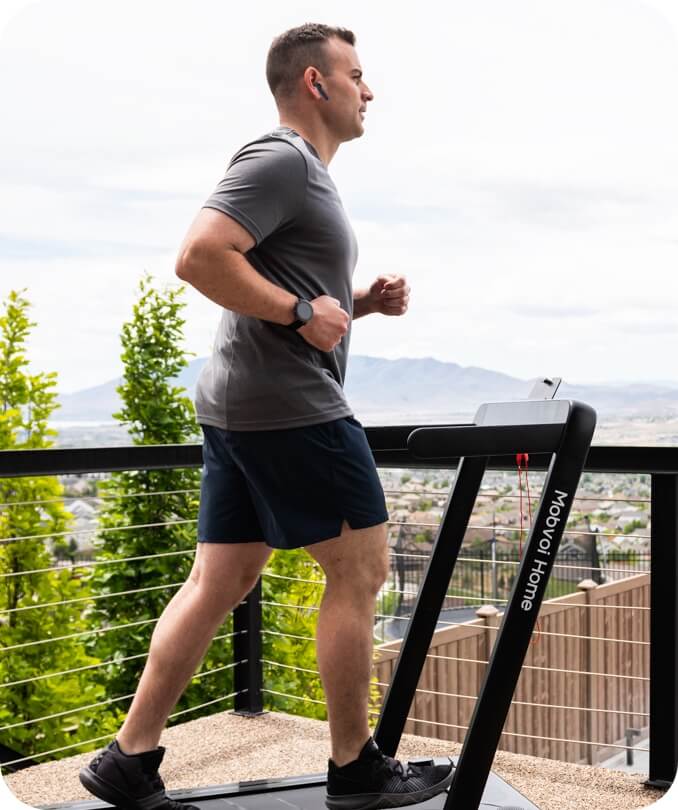 Skip it, pause it, play it again
Give you the controls to keep that phone in your pocket while exercising. Pair TicWatch E3 with your TicPods* to go totally hands-free with voice commands that don't break your stride.



Play music




Pause music




Previous song




Next song




Volume up**




Volume down**
*Only available on TicPods 2 Pro and TicPods 2 Pro+, which are sold separately.
**Volume control feature is only available on TicPods 2 Pro+.
Your Mobvoi app just got a big makeover
Pair TicWatch E3 with the Mobvoi app to access your fitness report over the past week or month. Work that competitive edge by comparing your progress with your circle or other TicWatch Users in the Mobvoi community.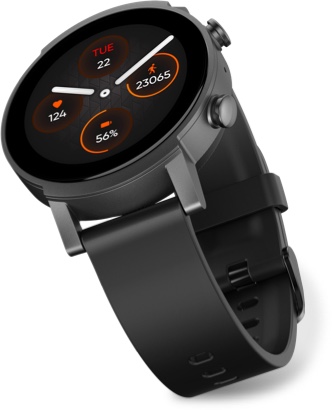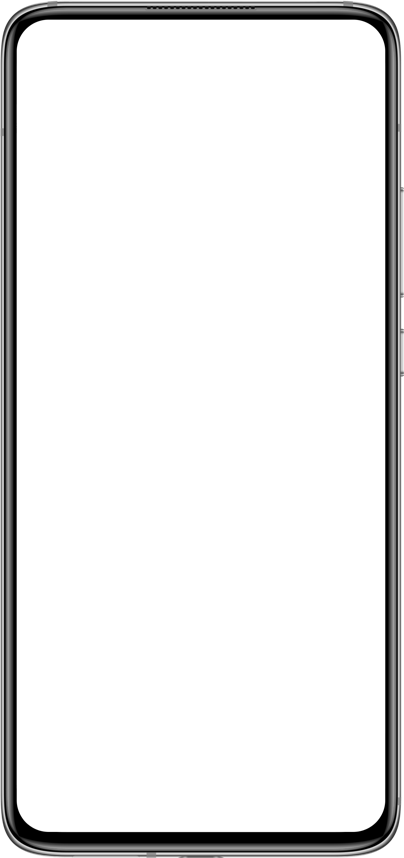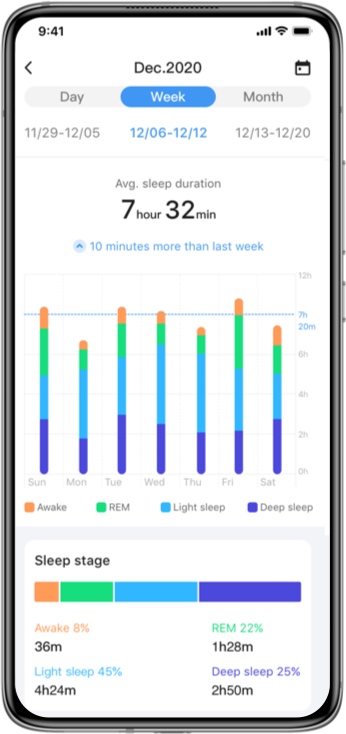 Get your Z
ZZZ
's in
Good quality sleep can positively affect mental health. With TicSleep2.0, TicWatch E3 tracks your light, deep and REM sleep while providing significant insights to help you build better sleep habits. Wake you up with a gentle alarm in your light sleep phase – the natural way to wake up feeling rested. Say goodbye to the jarring alarm clock on your nightstand!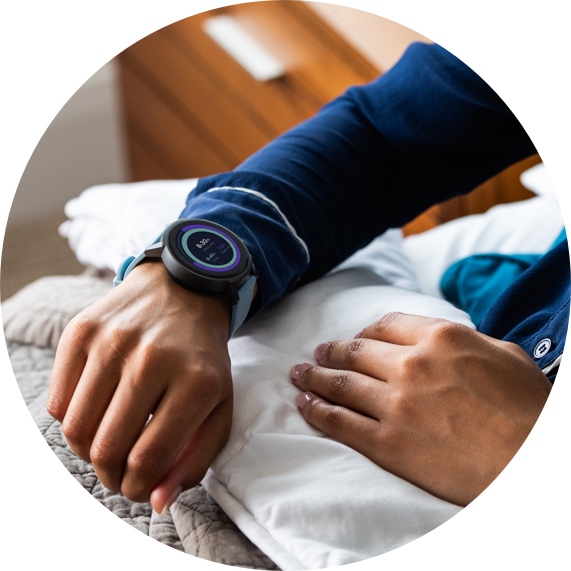 Find your center and stay there longer
A fast-paced work environment sometimes puts you under pressure. Calm it all down with TicZen, TicWatch E3's built-in stress monitoring app. TicZen keeps an eye on your vitals and an ear to the environment (with TicHear) and can give you a heads up when you're overstressed. Fire up TicBreathe to release that stress and find your center.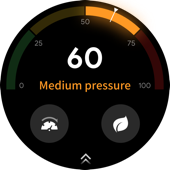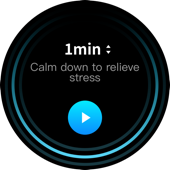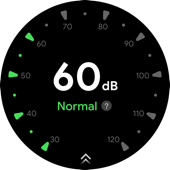 Keep the battery longer using the Essential mode*
Never let battery anxiety get in your way. By default, the Essential mode kicks in automatically when the power percentage drops below 5 percent. Toggle Essential mode during your preset hours or at night without interruption on health monitoring. A uniquely-designed battery saving screen gives you just the facts – time/date, steps, heart rate – to keep your watch running.
*Battery life varies depending on the device settings, usage pattern and operating conditions.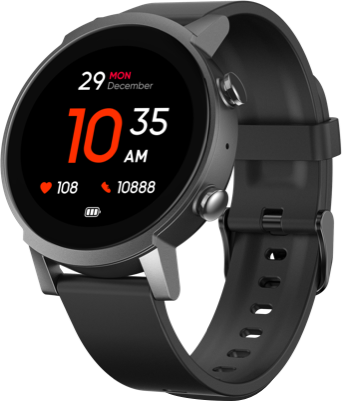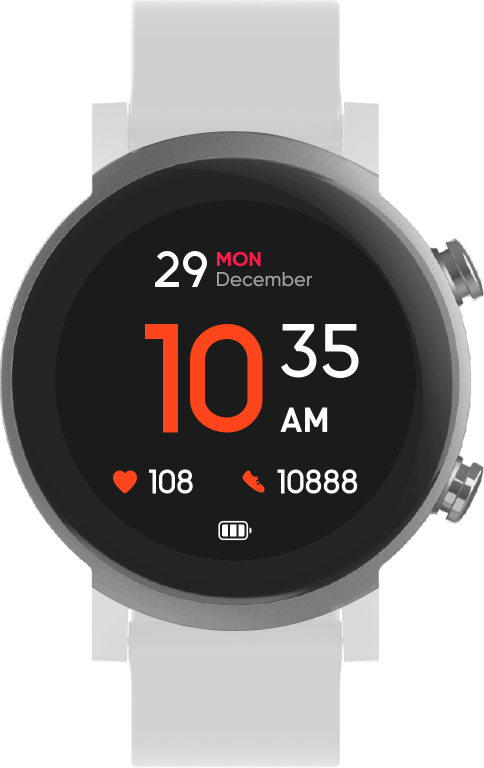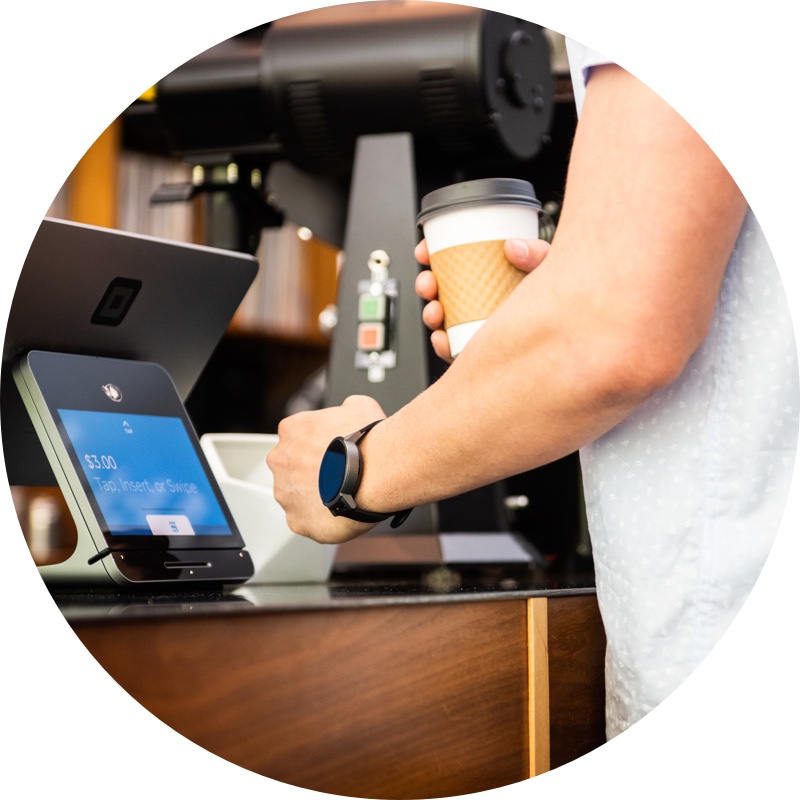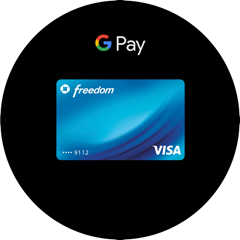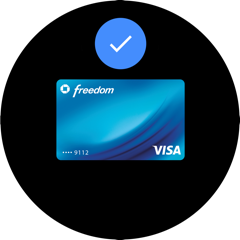 Contactless payment with Google Pay
Keep your card in your wallet, and use contactless payments with Google Pay™ right from your TicWatch E3! Just tap and go, wherever tap payments are accepted.
Google Pay is available only in select countries.
Access popular apps, including your favorites from Google, right on your wrist
Powered with Wear OS by Google, the TicWatch E3 can do all the stuff you want it to do. Take calls, check your calendar, track your workout, and control your tunes with a tap of your wrist. It's all here.
Google, Google Play, Wear OS by Google, Google Pay and other marks are trademarks of Google LLC. Wear OS by Google works with phones running the latest version of Android (excluding Go edition and phones without Google Play Store) or iOS. Supported features may vary between platforms and countries with compatibility subject to change.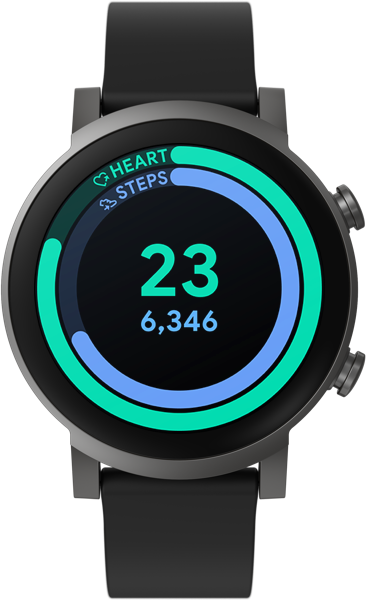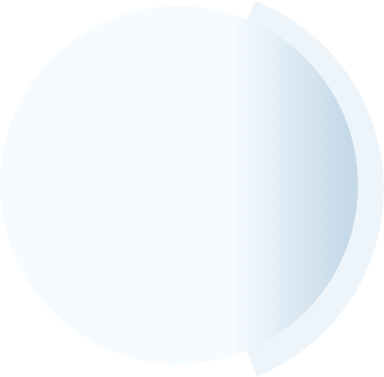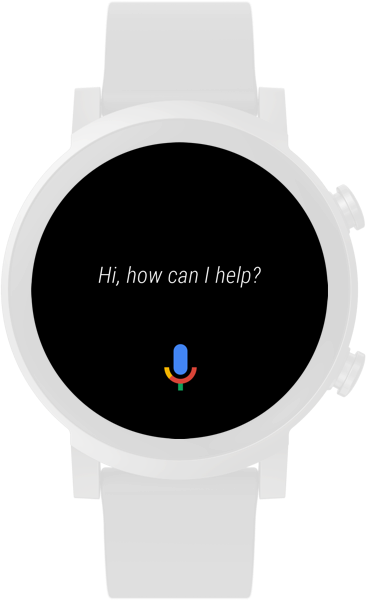 Control your smart home from your wrist
Press and hold the power button to activate Google Assistant* and control your smart lights, plugs, appliances, and more just by using your voice.
*Google Assistant is not available in certain languages and countries.
TicWatch E3 SPECS
Model

TicWatch E3

Dimensions (mm)

44 x 47 x 12.6

Weight

About 32g

Color

Panther Black

Watch case

Polycarbonate and glass fiber

Screen

2.5D glass

Watch strap

Silicone rubber (interchangeable), 20mm, Black

Operating System

Wear OS by Google

Chipset

Qualcomm® Snapdragon Wear™ 4100 Platform and Mobvoi dual processor system

Memory

RAM: 1GB / ROM: 8GB

Display

1.3″ High Density Display (360 x 360 px)

Connectivity

Bluetooth 5.0, Wi-Fi:802.11b/g/n

GNSS

GPS + GLONASS + Beidou

NFC Payments

Google Pay

Speaker

Yes

Mic

Yes

Vibrator

Yes

Sensors

Accelerometer, Gyro Sensor, HD PPG Heart Rate Sensor, SpO2 Sensor, Low Latency Off-Body Sensor

Battery capacity

380mAh

Waterproof rating

IP68, Pool swimming