Opis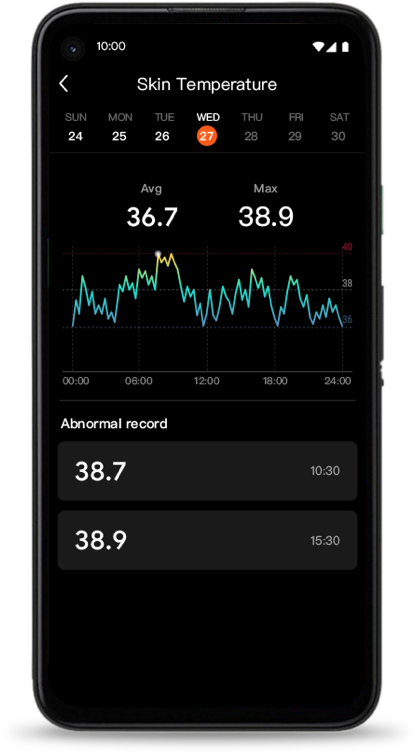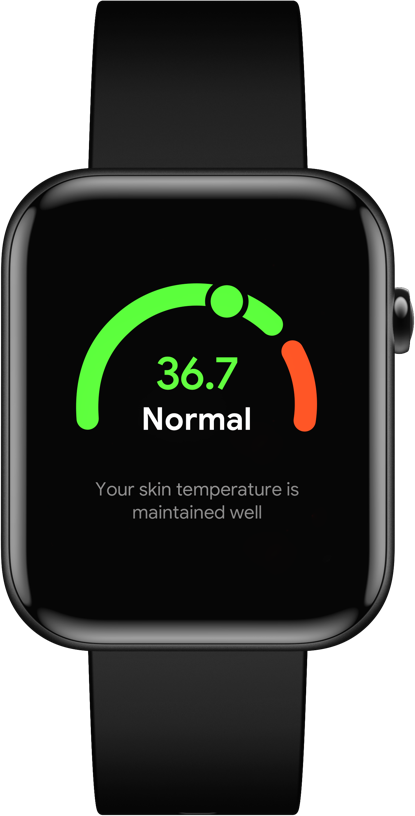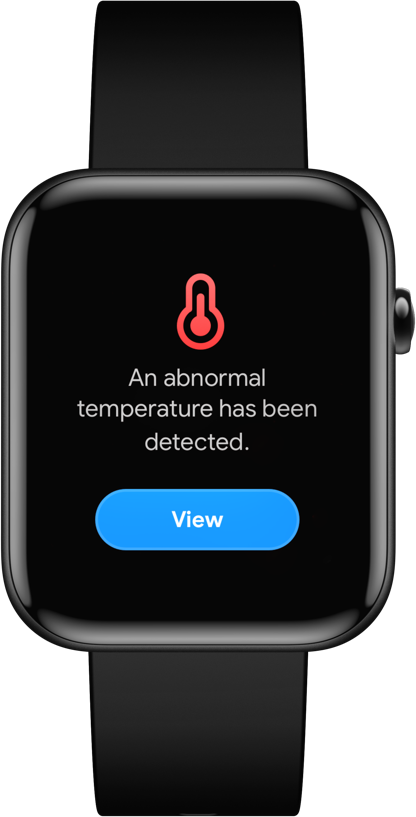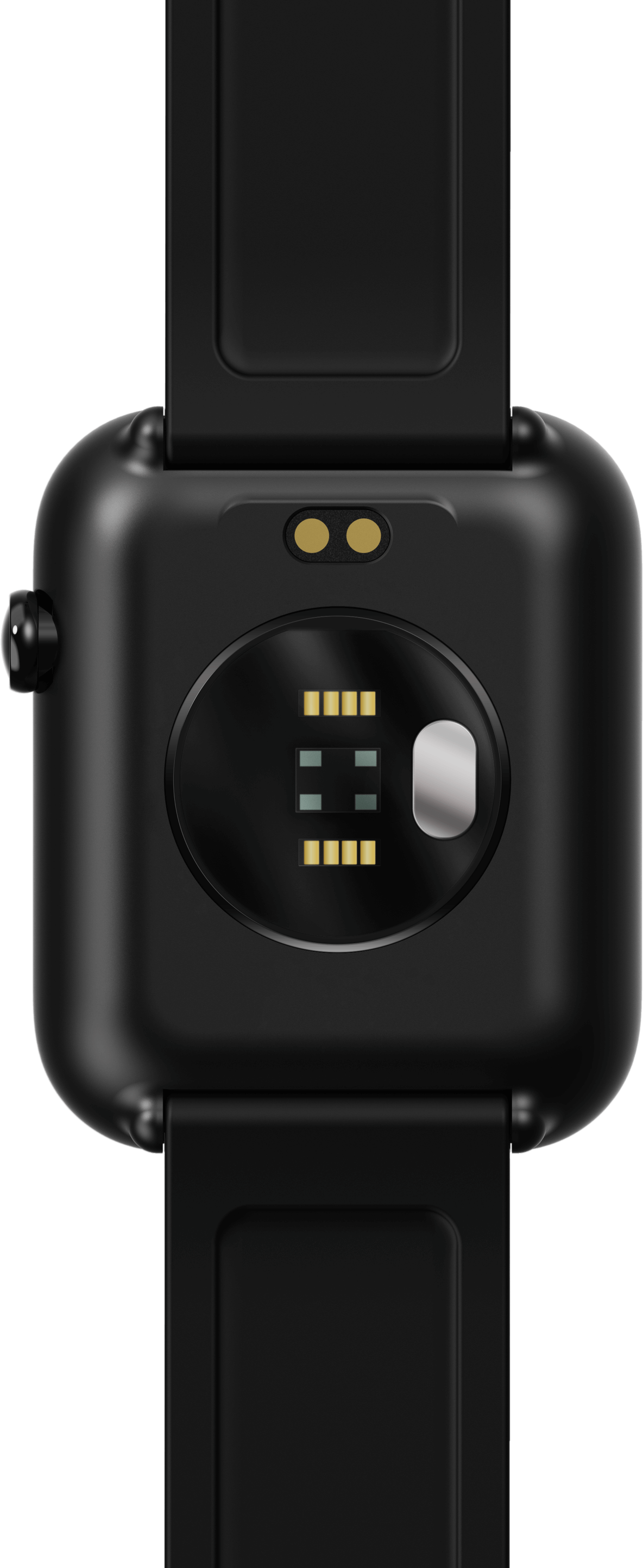 Take health to the next level by continuously tracking your wrist skin temperature* 24 hours a day.
*The temperature feature is not intended to diagnose or treat any medical condition. It is intended to provide additional information about your overall health and well being. Please note that significant changes to ambient temperature may affect accuracy of the reading.
Your temperature is a core indicator as to your overall health. TicWatch GTH's sensor measures directly from your wrist and notifies you of any potential concerns.
With TicWatch GTH monitoring your temperature all day and night, it can alert you when health issues arise, allowing you to act quickly.
With up to ± 0.1°C measurement accuracy**, the temperature sensor allows you to take on-demand readings within just a few seconds.
**The statistics were collected in a laboratory under controlled conditions by Mobvoi.
Monitor your blood oxygen levels* intelligently with built-in sensors 24/7. Easily access and view trends over time.
* Blood oxygen measurement is not intended for medical use but is designed for fitness and wellness.
Keeping track of your blood saturation (SpO2) levels helps you understand how well oxygen is being sent throughout your body. The blood oxygen sensor in the TicWatch GTH uses photoplethysmography (PPG) technology to accurately measure the oxygen saturation in your bloodstream.
The SpO2 sensor detects your oxygen saturation level, by shining an array of LED lights into the blood vessels in your wrist.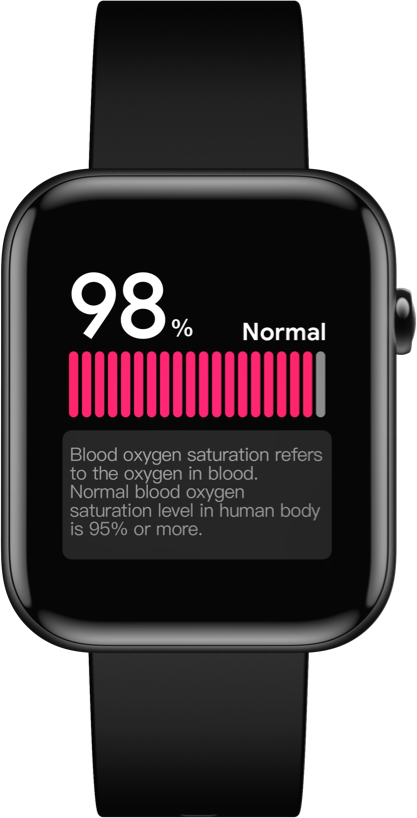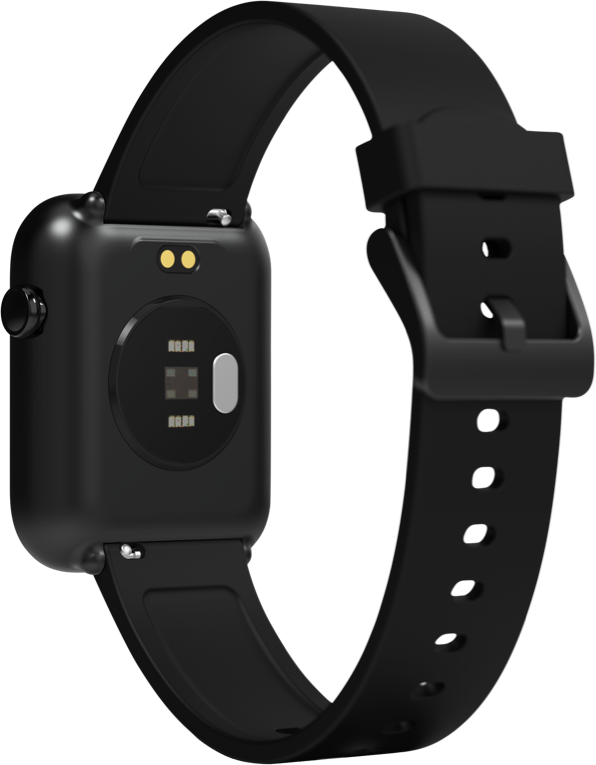 Follow your heart with 24 HR heart rate monitoring.
Continuously monitoring your heart rate when you are working, exercising and even while you sleep. Get detailed visualizations of your heart health in real-time.
Find that healthy balance between breathing in and breathing out.
Your respiration rate is the number of breaths that you take per minute. By monitoring this it can help detect early changes in your health.
Are you stressed? Let's find out!
TicZen turns your heart rate variability data into insights about your stress level throughout the day.
Take a deep breath in, relax and let go.
TicBreathe offers guided breathing exercises to help you focus and relax.
A good day starts with a good night's sleep.
A good night's sleep is key to maintaining good health and reducing stress. TicSleep tracks your light and deep sleep cycles, the duration, and quality of your sleep. Wake up each day with a sleep quality rating based on last night's sleep routine.
Inspire you to get moving.
Launch your workout session by choosing one of fourteen workout modes right on your wrist. Get your body moving on your time.
Smartly reminds you to start recording your workout.

TicMotion™ proactive workout detection* detects when you start working out and reminds you to start recording the activity.

*TicMotion can proactively detect an indoor or outdoor activity for walking, running, and cycling.

Hit your daily goal and be proud of your accomplishments!

Get a clear view of your activity in real-time with TicExercise that not only tracks workouts but pushes you to new heights.

Take TicWatch GTH with you on your adventures, big and small.

With a 5ATM water-resistance rating, TicWatch GTH can go with you wherever you travel. Wash your hands, play in the snow or go for a swim without fear of water damage.*

*Please don't try to place it under hot water, soap, detergent, seawater, etc. It is not suitable for shower, diving, or high-pressure water activities.

Say goodbye to battery anxiety.

With up to ten days of use from a single charge, you're free to wander far from home without your charger.

*Battery life varies with use and other factors.
Get smarter with notifications on your wrist. Stay connected to your incoming calls, text messages, social network updates, and much more.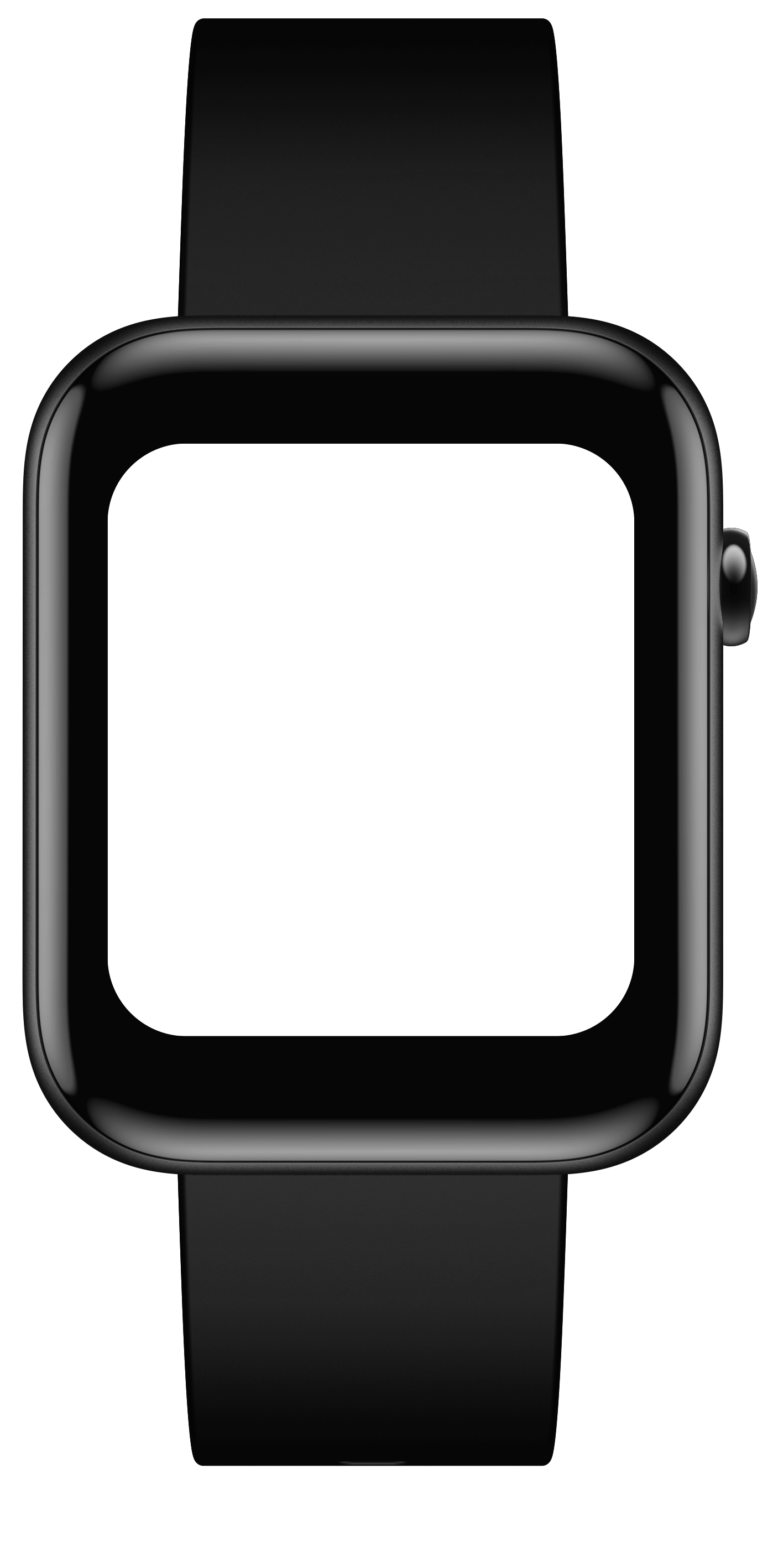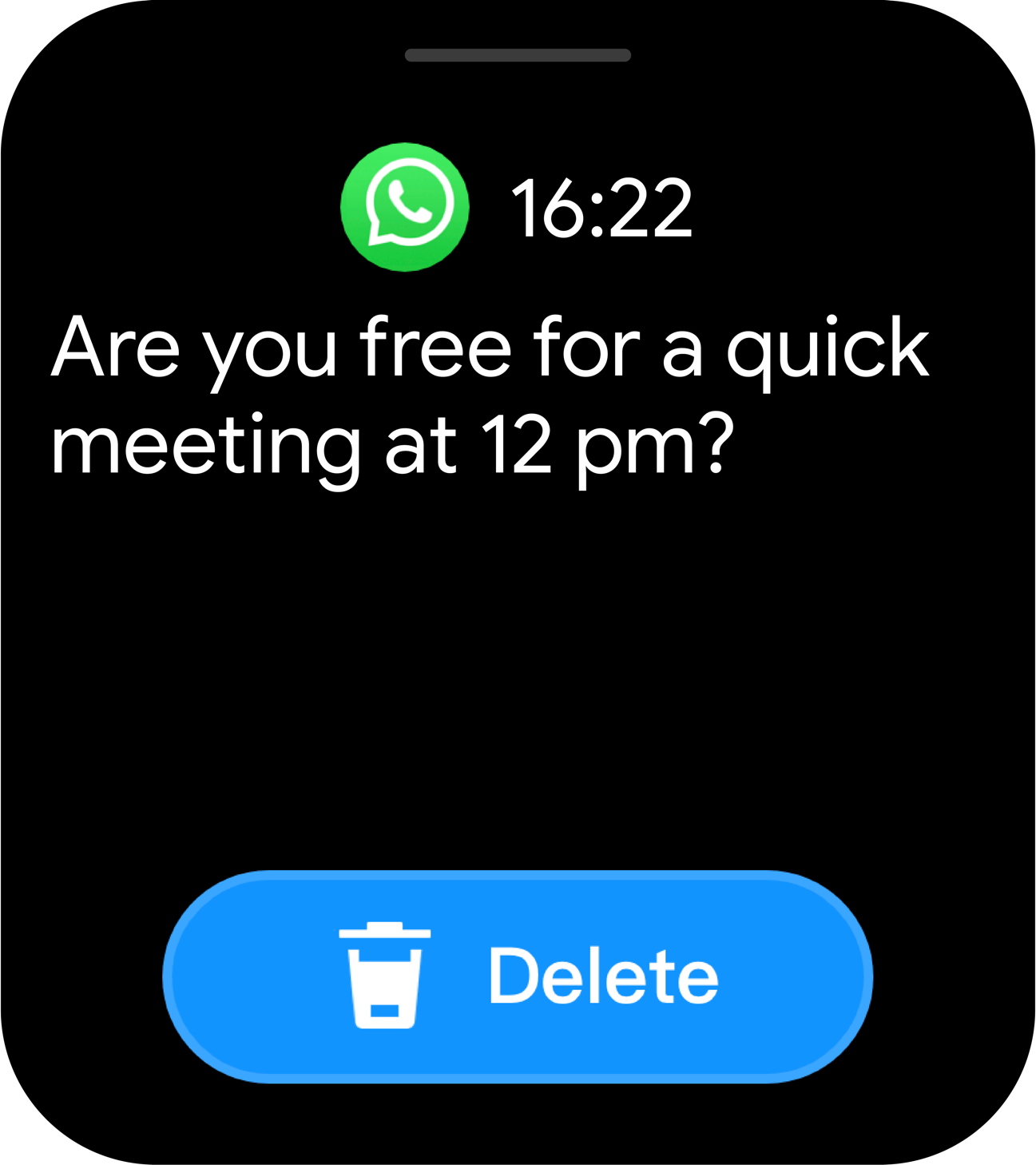 Keep on top of your unread messages.
Read incoming messages directly on your watch, with support for 7 languages!
Music control at the ready.
Control your favorite tunes with just a tap!
Find your phone in no time.
Locate your phone when it is paired and within Bluetooth range of your TicWatch GTH.
Time to move more!
Reminds you to stand up and move every hour when you've been sitting for too long. A friendly reminder that keeps you active.
Large display.
Features a 1.55'' high-resolution color display that allows you to see everything at a glance.
Smooth curved glass.
No sharp edges here. The pleasing curved glass screen of the TicWatch GTH blends seamlessly with its sleek metal body.
Strap on comfort.
The included 20mm soft silicone band is lightweight, comfortable, and with quick-release tabs, interchangeable with your favorite third party options.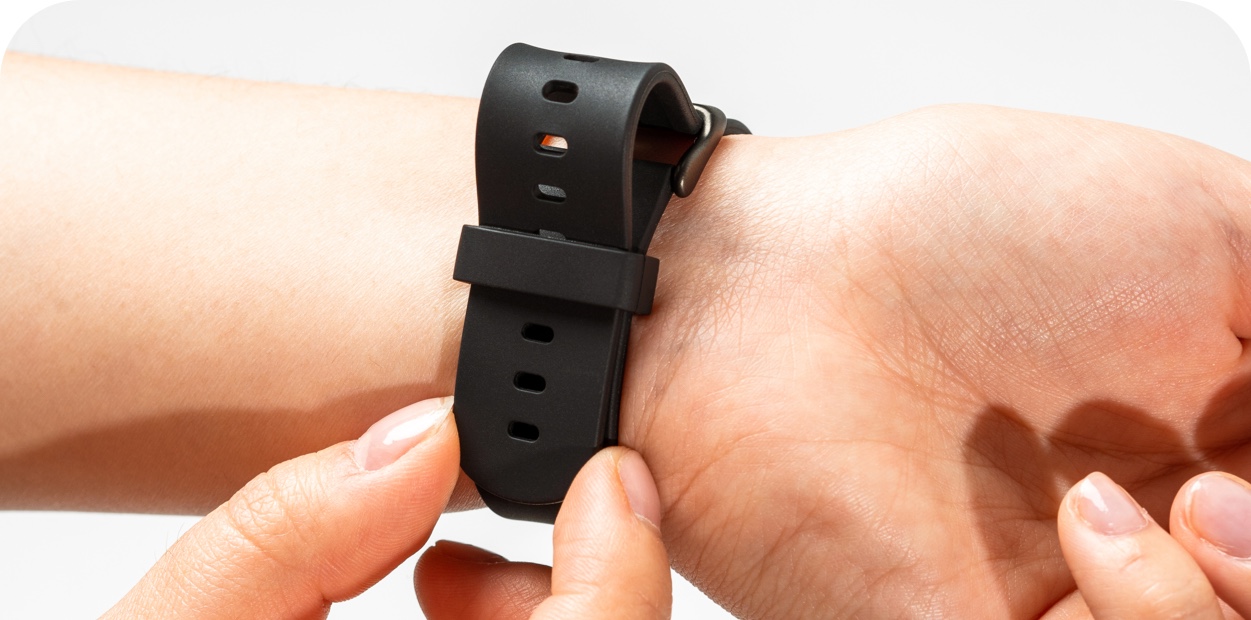 Customize the watch with your own photos.
Design your own watch face by choosing from photos on your phone. Create a watch face that suits you best!
My design
Watchface center
Further scientific knowledge with a Turing Scholar and his team.
Mobvoi is collaborating with Turing Scholar and Professor Raj Reddy and a team of scientists at Carnegie Mellon University (CMU) to use the TicWatch GTH's sensor data to develop a system for predicting early warning signs of possible COVID infections. Mobvoi's R&D team and the CMU team will work together to build personalized models powered by long-term data tracking and analysis to provide insights on the overall health and wellbeing.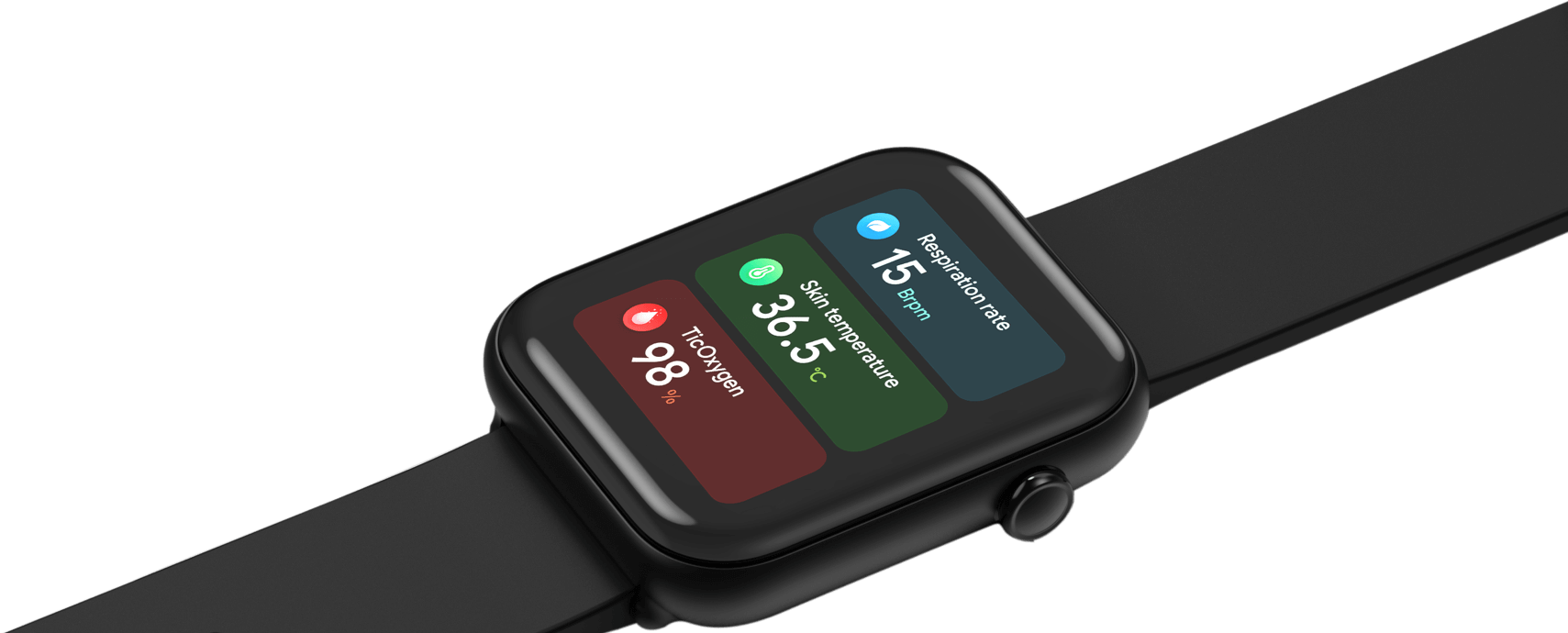 TicWatch GTH Smartwatch SPECS
43.2 x 35.2 x 10.5
Raven Black
Metal
TPU (interchangeable), 20mm
RTOS
1.55″ TFT (360 x 320 px), full touch
BLE 5.1
About 2 hours
Swim, 5ATM
260mAh
Accelerometer, PPG sensors (measure heart rate, SpO2 levels, respiration rate and wrist detection), Skin Temperature Sensor.